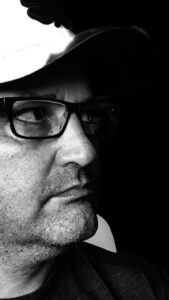 Jeffrey Messineo has spent many years blending technology and creativity for government and business. He currently runs an award-winning web shop, used to cut commercials & music videos in LA and is working on his next novel.
He lives in Southern California with his family and can be found on Twitter: @jeffmessineo
Facebook: JeffreyMessineo
Some Flash Publications
No. No descriptions, just click through!
By the time you read a breakdown, you're done. What's to lose? Go for it.
Drunk Monkeys: "The Turnaround"